"This concept bike is a symbol of how modern and emotional a boxer-powered BMW roadster can be," -Edgar Heinrich, Head of BMW Motorrad Design.
Every year I look forward to seeing the new concept bikes that come out. Sometimes the designs look a bit weird or impractical, but when I first laid my eyes on BMW's Roadster Revolution, I thought, "Wow this is one cool looking piece of machinery."
The BMW Roadster Revolution was designed to balance style and innovation. It's rear section is made of gloss milled aluminum and fashioned from a single piece, making the rear section sleek and nimble. Milling marks were deliberately left to create a rough hand crafted look, which contrasts beautifully against its painted surfaces. Borrowed from motor racing, it's integrated single seat expresses its ambition for speed.
It's short, steep tail pipe stands defiantly almost as if rebelling against the status quo of the day. Looking at this bike, I see a modern design with a tail pipe reminding me of its roots. It does a great job of balancing the two together. It's engine spoiler has been innovatively designed incorporating its entire front exhaust silencer to meet future noise prevention requirements.
Looks aside, the BMW Roadster Revolution rocks a powerful 2 cylinder flat twin engine, single sided swing arm with shaft drive and features a light tubular frame. It's boxter engine generates 125 bhp at 7,750 rpm with a maximum torque of 125 Nm at 6,500 rpm. It's crouching posture with a focus on the front wheel and a very short rear promise agile, tight handling.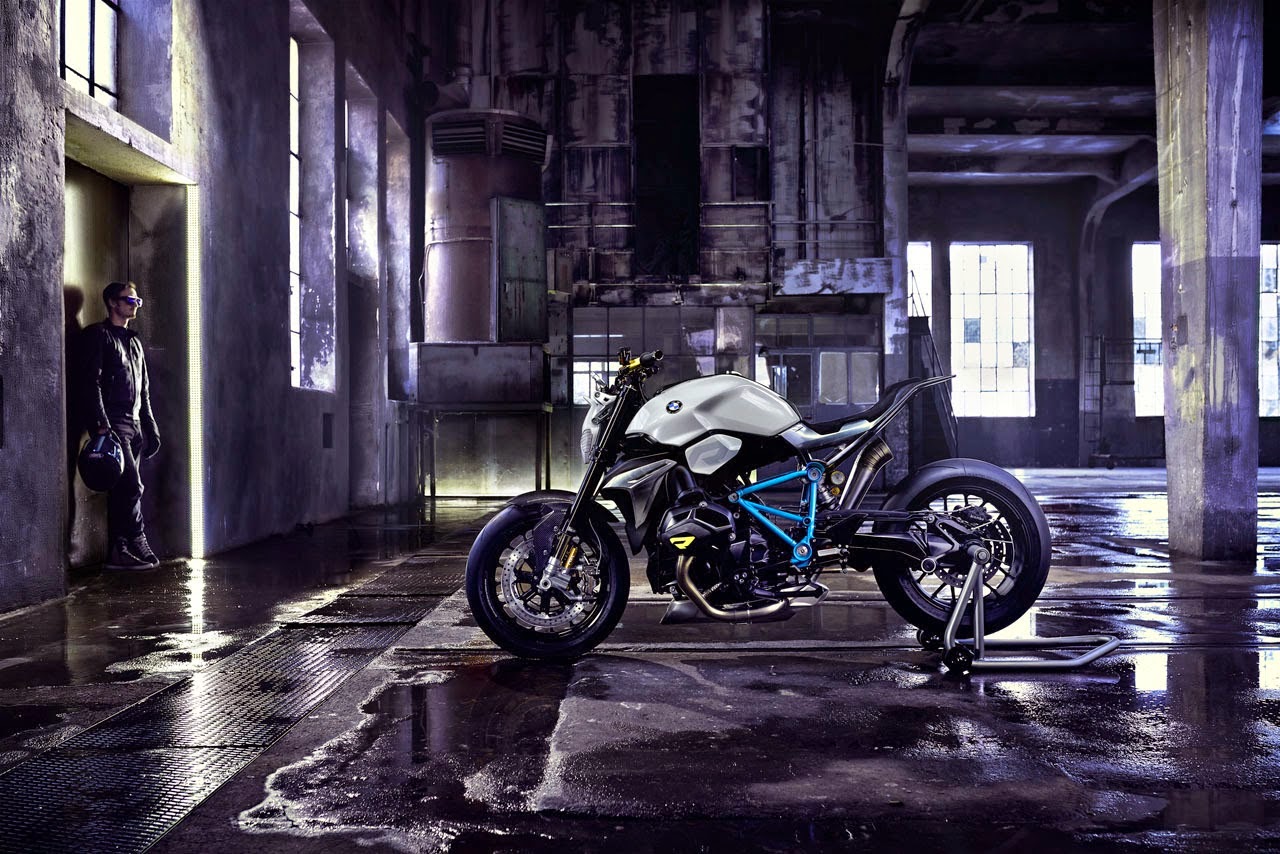 Rumors say that the Roadster Revolution will make it to production and be available soon. Although most of the time rumors are usually not true, I'm crossing my fingers.
Want to grab some great deals on cool motorcycle parts and accessories for your BMW? Get 'em here.